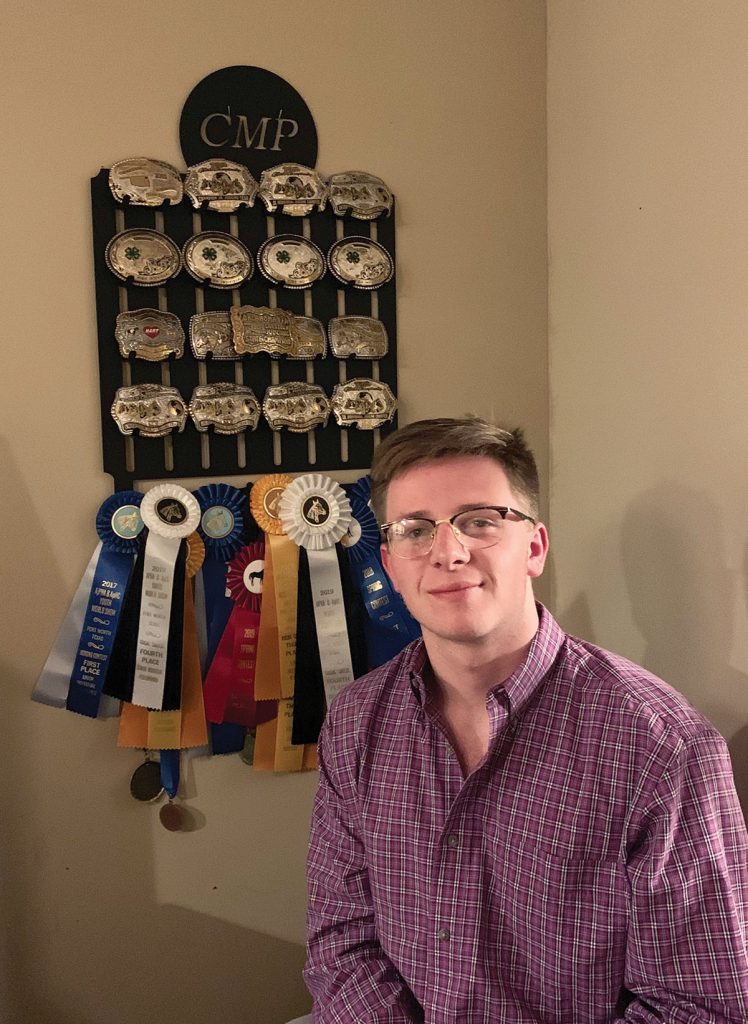 Hometown: Locust Grove, Okla.
FFA Chapter: Locust Grove FFA
Parents: Holly and Ray Pell
Siblings: Brothers Corey and Caleb Pell
What is your FFA project?
"I raise, sell and show pigs. I also work for Breedlove Ranch feeding cattle. I'm on the Horse Judging and Livestock Judging teams."
How did you get involved in agriculture?
"I've always been active in 4-H and then FFA. Both my parents showed and raised livestock for a long time. My dad is one of the ag teachers who have provided the opportunity for me to be in 4-H and FFA since I was 9. My older brother Corey and I are involved in the family farm, which is called RJ Genetics. We work as a team with my Dad, and we all have input on breeding and farm decisions. Our goal is to eventually take over the family farm, my brother and me, and advance the operation to a larger scale."
What are your accomplishments as a result of your involvement in 4-H and FFA?
"I've won some contests. I won the American Quarter Horse Association Congress in Columbus, Ohio, as an eighth grader; the Oklahoma State University Big 3 Field Days in Stillwater and the Tulsa State Fair Senior Livestock Contest as an eighth grader. My favorite was last year when my team won the State FFA Livestock Contest and I was high individual.
"In the show ring I won a Certified Oklahoma Bred Association class at the Oklahoma Youth Expo, showing the Reserve Grand with a Berk recently and making the county premium sale every year. But raising pigs is awesome, too. Last year we raised a Berk gilt that was third overall at OYE and Supreme Champion at the Northwest Oklahoma District Show in Enid."
How does agriculture fit into your future?
"I want to continue working on the family farm and prepare to go to college and judge. I plan to major in Ag Business and possibly go to law school."