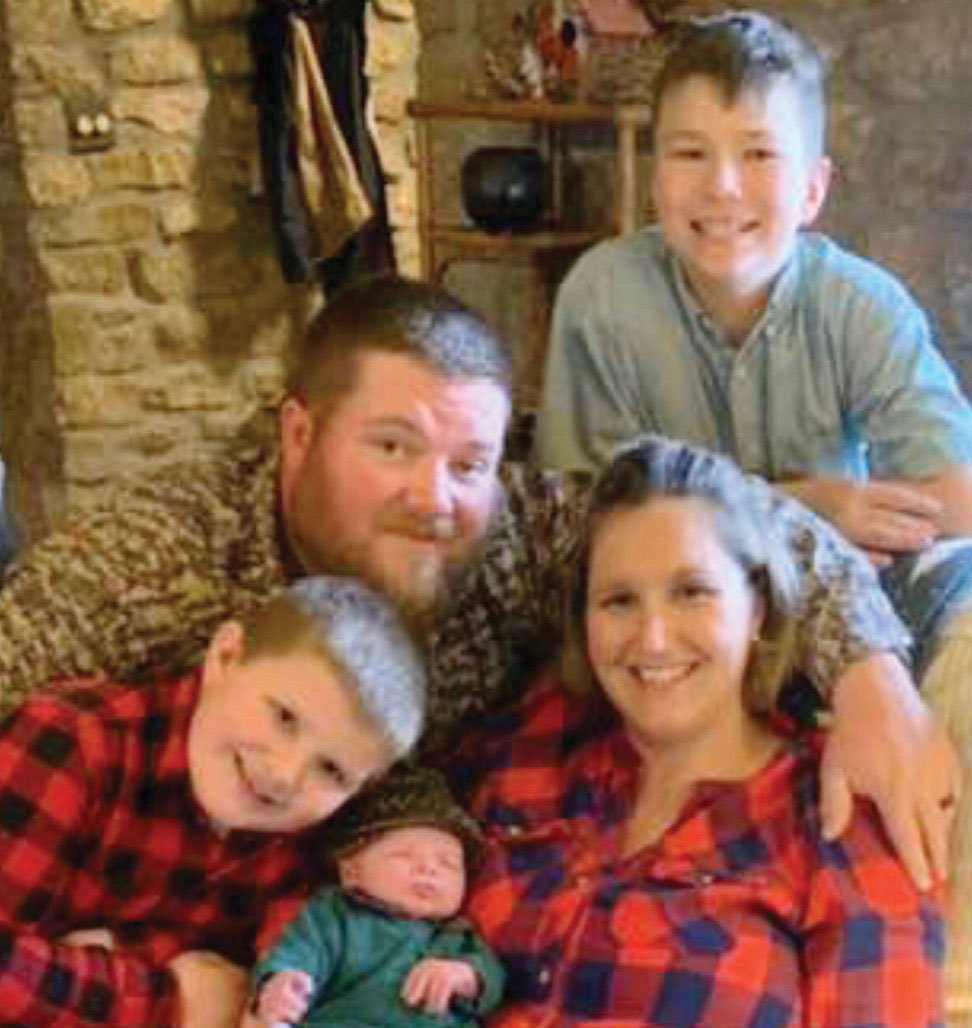 Urban sprawl moves the Adams WIlson Ranch from Colorado to the Ozarks
Corb Adams Wilson is the sixth-generation of owners at Adams Wilson Ranch and he has the seventh generation on the ground.
In the West, women have often been the anchors of great ranches, and this is the case with Corb.
The story begins with the Adams brothers in Oregon in 1882. After two generations ranching in Oregon, the family decided to relocate the ranch to Colorado.
"Someone told them if they went to Gunnison, Colo., they could graze cattle year round," Corb said. After many months traveling by wagon, when the Adams family arrived it turned out the information was a little wrong.
"There are 45 frost-free days," Corb said. "There's snow on the ground for about eight months."
The Adams family bought a homestead anyway. In those days, buying ground got a lot more grazing by way of Forest Service and what would later be Bureau of Land Management permits.
By the time World War II started, there were three grown Adams children on the ranch – Jim, George H. and JoAnne. Jim went to war.
JoAnne went to Juilliard in New York City. Jim was killed and George, being a sort of rouge, was not a candidate to run the ranch, so JoAnne was called.
"They told her if she wanted to keep the ranch, she better come home and run it," Corb's wife Kalyn said. "So she left and never went back."
JoAnne was Corb's grandmother.
JoAnne fell in love with John Foster Wilson. They married and continued to run the ranch. Their son, Corb's father, was John Adams Wilson.
By the time Corb was born, the ranch encompassed around 1,700 owned acres and ran cattle on three government permits.
"A cow went to the same permit country every year," Corb said. "That way she was familiar with the terrain and where to find water. It's all live water in that country, totally dependent on the amount of snow fall and run off. Cows were taken to the permits in June and returned home by November to calve in April."
Cattle had to be clearly identified with brands and earmarks, because there might be more than one ranch running on a permit.
The cattle were mostly horned Herefords, because they could take the altitude of 12,000 feet and higher.
"I remember when we got the first Angus bull," Wilson said. "It was a game changer, but my grandpa said it would ruin us. I remember when those heifers would calve they'd just be standing there running milk of course after it worked out he claimed it was all his idea."
In the 1940s, John Foster Wilson sold land to Gunnison County for an airport. Tourism continued to grow in Colorado and the grazing permit the Wilsons had which bordered Crested Butte and its skiing industry would eventually be a problem.
"The fight over water will kill ranching in the West," Corb said.
An airport expansion in 2000 ultimately sent the family looking for a new ranch.
Corb's dad had friends who urged him to look for a place in Oklahoma.
"We first looked at a place in Sulfur," Corb  said. "But it didn't have any facilities."
Eventually John Wilson bought a 7,000-acre ranch in Ramona, Okla. Corb was in high school.
"That place was bordered by family ranches and it wasn't likely we could get any more (land)," Corb said. "So we sold that and bought this place."
The current Adams Wilson ranch is near Nowata, Okla., and encompasses 3,000 acres, all open and grazable.
"At first we had 250 registered cows here and Dad had bought 250 out of Alberta, Canada," Corb recalled. "Then the mad cow thing happened and those cows were quarantined. Of course the bottom dropped out (of the price)."
John is gone now and Corb and his family run the ranch. It runs 400 commercial cows that are 90 percent Red Angus.
"I used Hereford bulls this year," Corb said. "My goal is to make the heifers bring as much as the steers. Red females are in high demand now and I'm a sucker for a red baldy cow."
The steers are marketed by Superior. Corb said last year those steers were also on the Red Angus feeder certification program. Wilson said this year he will probably sell the heifers with Superior, too.
Corb and his wife, Kalyn, have three sons, Braden, Sam and Will.
"There's no better place for these kids to grow up," Corb said.
There must be a bright future for them; seven is lucky.