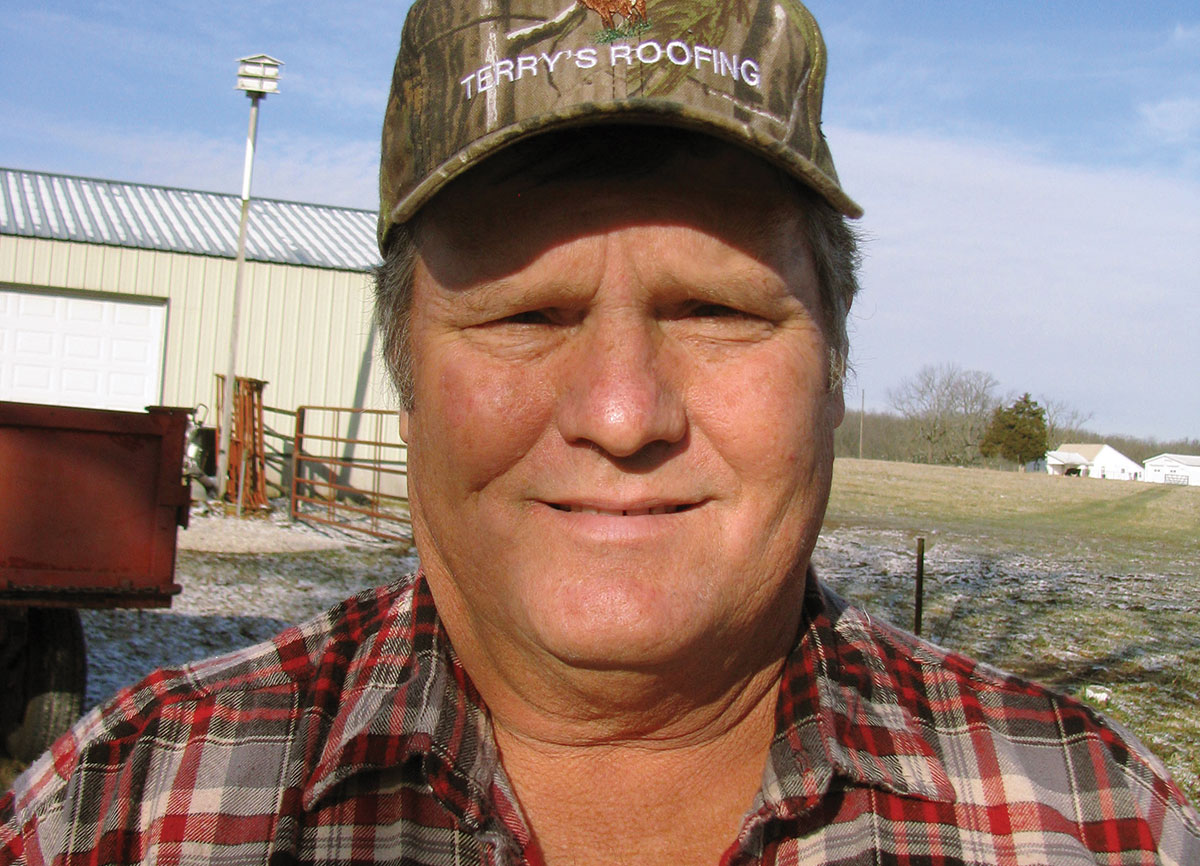 Family: Wife, Louise; children: Sandy, Jeff, Jerry, Stephen, John and Scott; and eight grandchildren.
Hometown: Niangua, Mo.
In Town: Bruce Terry started his own roofing business in 1994; Terry's Roofing. They do residential shingles for new homes and replacement roofs. He employs four workers and they stay busy. He began roofing when he was only 16-years-old. His uncle owned Stiles Roofing Company and he worked for him for a couple of years.
The best thing about roofing is the "different houses and the different people," Bruce said.
In the Country: Bruce has a 150-acre farm near Niangua. He started raising calves in 1972. He milked cows alongside his dad, Jack Terry, until 1994. Today, he runs beef cows.
When Jack's health failed, they still couldn't keep him out of the milk barn. One very muddy morning, Bruce went to get the cows. When he got back, he told his dad, "We need to sell these cows, and I'll go back to roofing."
He said it is the best thing he's ever done, although he liked milking better than anything he's ever done.
Jack and Bruce's mother Myrtle, whom Bruce was very close to, are deceased.
Bruce's wife, Louise, is a retired school bus driver. She drove for the Niangua R-5 District for many years.
He now has 70 head of black Angus cattle.
"I've always liked them. Grandpa Terry had black Angus," Bruce said. "It's like having a Ford or a Chevrolet; it's bred into you.
Bruce said his son Scott loves farming more than his other children.
For Bruce, the best thing about farming is being outdoors.
"Being with my kids, being with them and being outside and getting to watch what God made us. That's the best," Bruce said. "Watching a calf being born. Watching hay grow. You get to see what God made and He did a pretty good job."