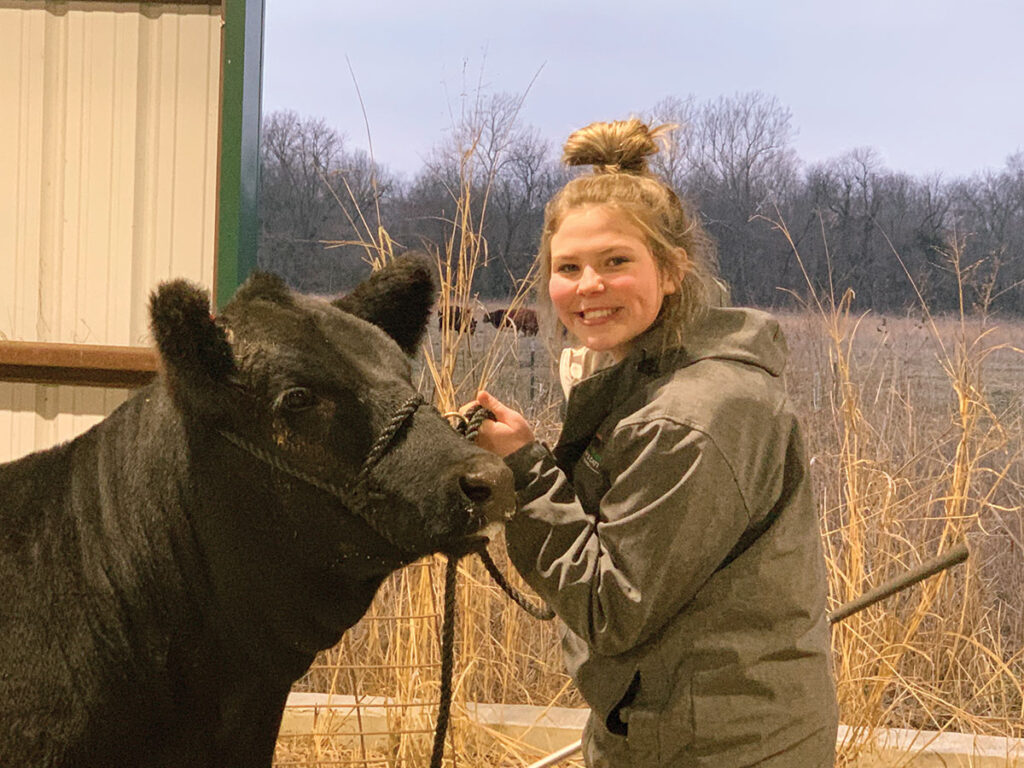 Age: 17
Hometown: Jasper, Mo. 
Parents: Amie Primm, Justin and Sammie Primm
Siblings: Morgan and Logan Winchester, Kirstin Gundel, Meridith and Madelin Nash, and Tucker Primm
FFA Chapter: Jasper FFA
Advisors: Jared Jeffries and Laura Hensley
Involvement in agriculture: Addy grew up on her family's farm where they have a Gelbvieh cattle operation. They have around 200 head that they work and sell, along with showing their cattle in the summer at numerous shows. 
"I have been showing since I was 8 years old," Addy said.
Her uncle Brad Waltz is always there to take her to every cattle show, so she owes him a lot of thanks. She has shown at the junior nationals for Gelbvieh, the Jasper County Fair, Lamar Free Fair and the Missouri State Fair. During hay season, Addy also helps her family haul hay by driving the trailer. Addy gives all the credit to her grandparents, Villa Waltz and the late Gary Waltz, for starting the family farm.
"If it wasn't for my grandparents then ag wouldn't even by part of my life," she said.
What is your favorite part of being involved in agriculture?
"My favorite part about being involved in agriculture is getting to meet new people," Addy said. "In FFA and with our farm, we travel to new places where we get to meet a lot of new people and just seeing how they are involved in ag. One of my favorite things about the farm is getting to teach my nephews, Knox and Waylon Winchester, what I have been taught through the years. Also having a farm is a way to get outside and be around animals that I love and just to get to see God's creation all the time."
Future plans: Addy plans to attend Crowder College in the fall to become an occupation therapist assistant, then hopefully go on to obtain her occupation therapist degree. 
"With my profession not involving ag, I do hope to still live around my farm and still do things that keeps me involved with something that has been a part of my life forever," Addy said.
What is the best advice about agriculture you have received?
"The best advice I have received about ag is that it might be challenging a lot of the time, but you have to continue to push forward. My Uncle Brad gave me that advice. It has helped me when I am trying to work with heifers that doesn't want to cooperate. So, I have to look past that and stay calm, which is a key role in working with cattle or any animal."