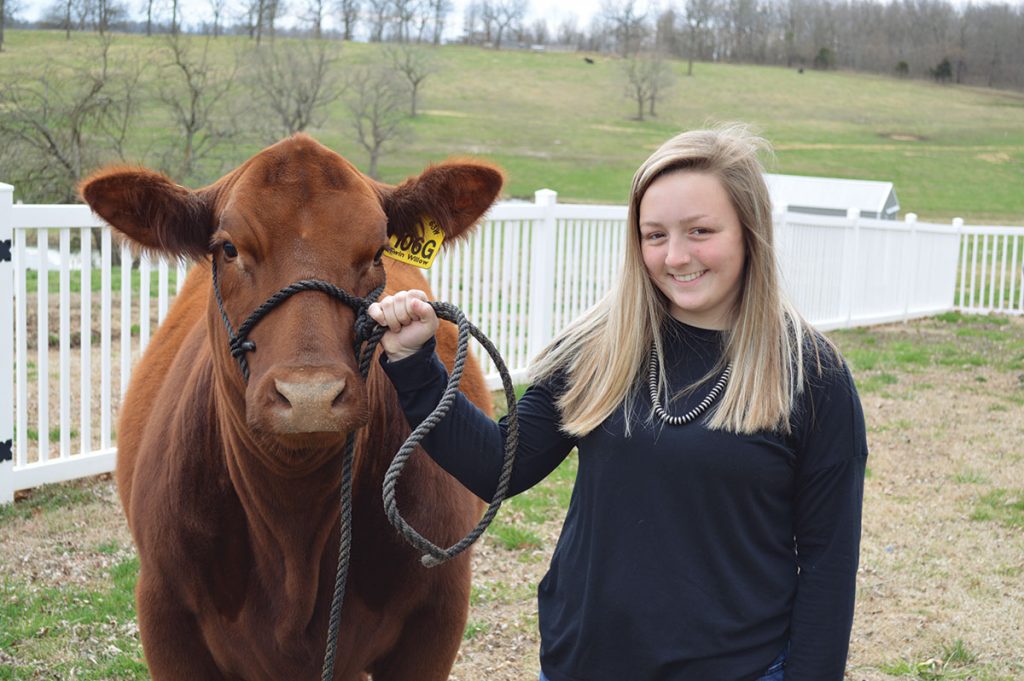 Hometown: Ash Grove, Mo.
Family: Dad Dusty Morris and sister Kelsey Morris
FFA Chapter: Ash Grove FFA
FFA Advisor: Nathan Isakson
School: Ash Grove High School
What's your involvement in agriculture?
"I've been involved in agriculture ever since I could remember. My family and I live on a cow/calf operation. Along with that, I show cattle. I've been showing cattle since I was 4 years old and loved it ever since. One of my biggest accomplishments is winning the 2017 National Limousin Show & Congress Junior Showmanship competition."
What's your involvement in FFA?
"I'm a first-year FFA member this year. Next year I will be the secretary for my FFA chapter. I also competed in many livestock judging contests this year as well."
What's the best part about living on a farm?
"I think the best part of living on a farm is learning very many important life skills. Not only this industry but my parents and grandparents have taught me so much and they have made me the person I am today. My favorite thing about living on a farm is waking up every day knowing I can always accomplish something and that hard work pays off."
What other activities are you involved with or enjoy?
"I enjoy playing club volleyball during the winter."
What are your future plans? 
"I plan to attend Oklahoma State University and continue my passion for agriculture. I want to follow my dad's footsteps and maybe become a livestock photographer."