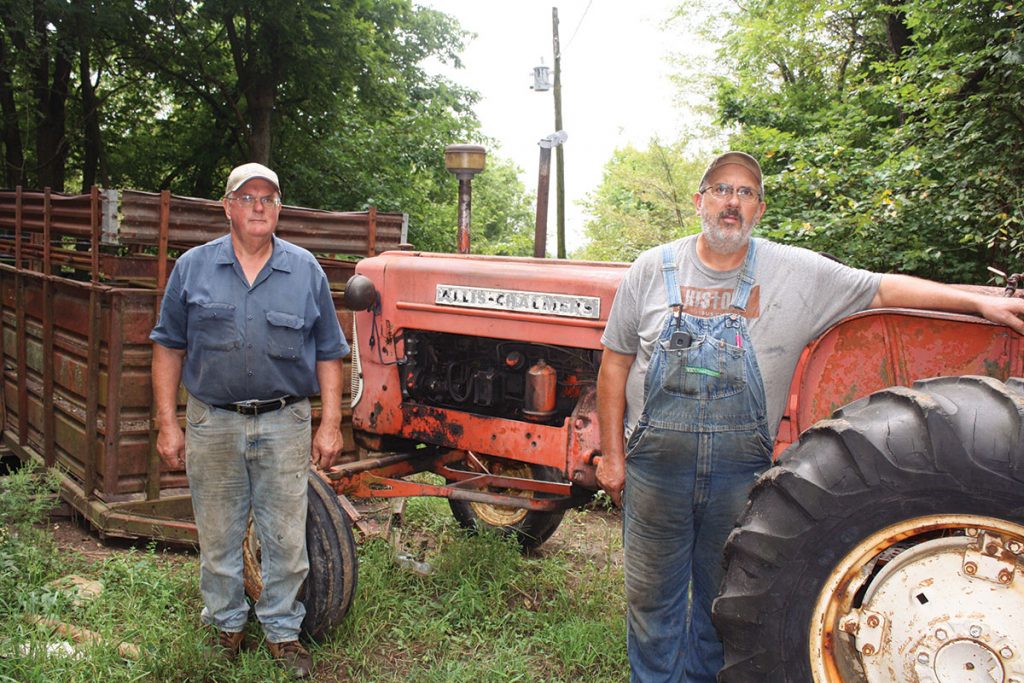 Location: Butler, Mo.
Owners: Bonnie Austin, and sons Mark and Joe Austin
History: Austin Farms Salvage began in 1963. It evolved into the farm equipment salvage business in the late 1970s. Founder and owner Arnold was also a farmer, so it fit. After Arnold's death in 1998, his wife Bonnie and sons Mark and Joe Austin took over.
Products and services: The Austins specialize in all makes and models of older combines, tractors, rakes, balers and other farm equipment, as well as parts.
"We get what we can find," Joe said. "We specialize in Allis-Chalmers more than anything. Mostly from the 1950s and 1960s."
"Sometimes those are a little hard to find," Mark said with a laugh.
The Austins purchase complete tractors or other equipment. If they can get it running or working properly, they will offer it for sale, as is. If it cannot be repaired, then it will be stripped for parts.
"We try to get them running if we can," Joe said.
"We try to make it work either out either way," Mark added.
If they don't have a part in stock or in the yard, they refer customers to some of their fellow salvagers.
Working with older equipment can be like a treasure hunt. The rarest tractor currently have is an Allis-Chalmers Speed Ace.
"We're going to try and get her running," Mark said.
The brothers said the industry has changed tremendously over the decades, but they are proud to have kept the family business going. They also have cattle herds, so working in agriculture is both their full- and part-time jobs.
Future plans: Joe and Mark plan to continue Austin Farms Salvage, but fear they are the last generation. 
"One of these days, it will come to an end," Joe said. "My son has a job and his sons don't have any interest in it."
"We're going to keep it going as long as we can," Mark added.