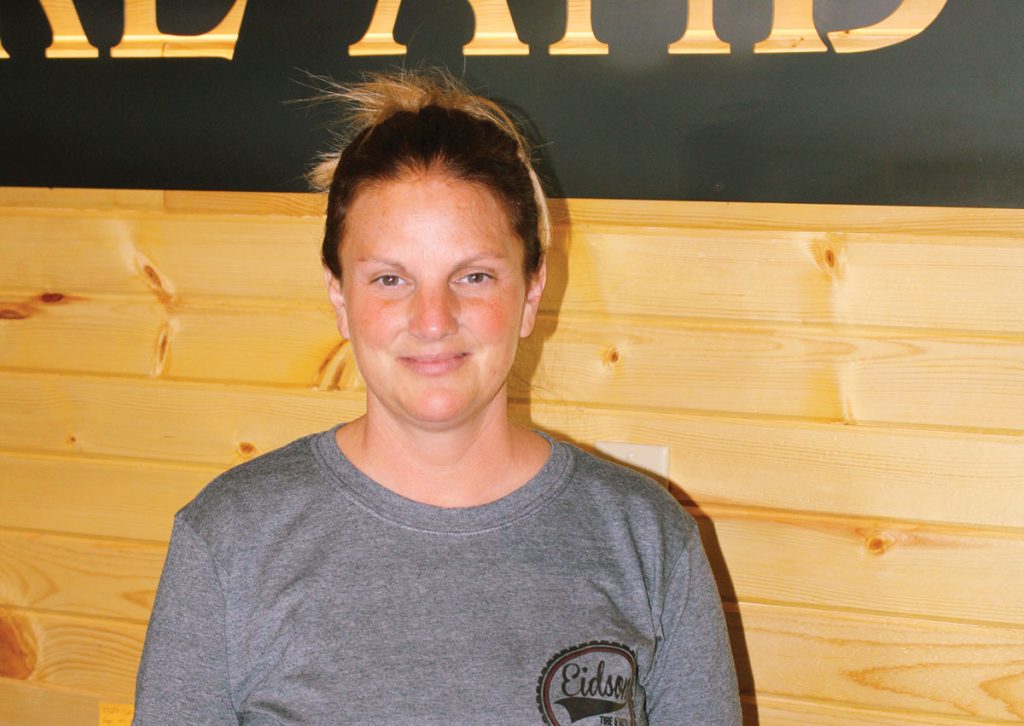 Location: Urbana, Mo.
Owners: Phillip and Callie Eidson (pictured)
History: Eidson Tire and Auto opened its doors in Urbana, Mo., in mid-March. The initial business plan, Callie Eidson, who owns the business with her husband Phillip, said was to offer tires and tire repairs, but it soon grew to include other services.
"We wanted to have something local," she said. "Being farmers ourselves, we would have to drive a long way to get what we needed done. A lot of people kept coming to Phillip and saying, 'Why don't you start a tire shop?' So we added it to the welding and fencing businesses we have."
Products and services: Tires for all classes of trucks (including semis and trailers), cars and farm equipment are available at Eidson Tire and Auto, as well as oil changes, aliments, mechanical diagnostics and repair, and brakes. They can also do some repairs on tractors and other farming equipment, including hose and line replacement.
"People would call and ask if we did this or that, so we said we would," Callie said. "From the feedback, people seem to appreciate what we are doing. If we don't have a tire in stock, as long we can get the order in by 11 a.m., we can usually have it here the same day. After 11, it will be the next day. If not, it will usually be a day or two. "
The company also does service calls for all classes of vehicles and farm equipment.
"We will go out to the farm and put on new tires, fix them or whatever else we can do," Callie said. "Our service truck has been fairly busy since we opened. We will pretty much go where we are needed. We want to help those who call and have an emergency, like the farmer who calls and says they have a tire that needs to be fixed."
Eidson Tire and Auto has seven full-time employees and offers extended business hours (7:30 a.m. to 7 p.m., Monday through Friday, and 7:30 a.m. to 2 p.m. on Saturdays) to better serve the needs of customers in the area.
Business philosophy: "We try to do the best we can and if we don't have it here, we are going to try to find it," Callie said. "We try to have the best prices possible for our customers, and we are doing to do our best to get things done for you and make it work."