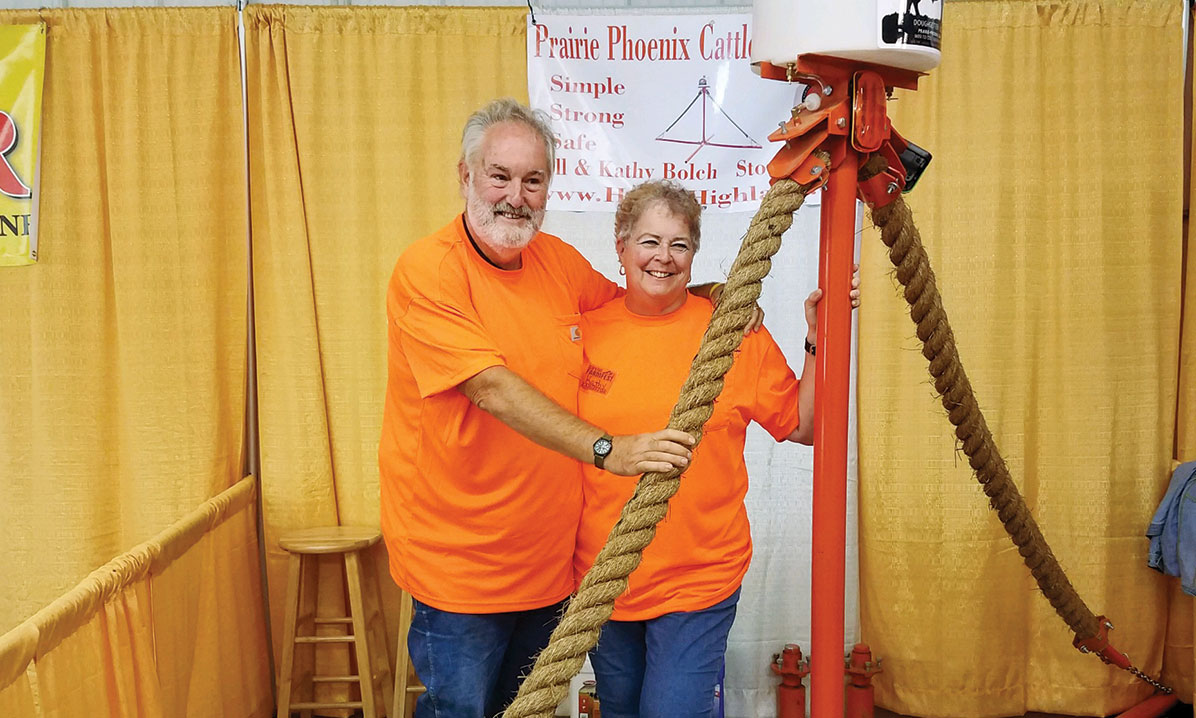 Owners: Bill and Kathy Bolch
Location: Stoutland, Mo.
History: Bill and Kathy Bolch have been in the Highland cattle business for the last several years, and they sometimes find there is a lack of availability of certain cattle-related products in the Ozarks, so they diversified their cattle operation to include livestock equipment.
Products: The main product line for Highway H Highland Cattle Ranch, other than their registered Highland Cattle and meat, is the Prairie Phoenix Cattle Care System.
As cattle producers, the couple said they were impressed with the Prairie Phoenix so much that they wanted to become distributors, and officially began in September 2019.
"It's the most durable and cost-effective oiler out there," Bill said of the South Dakota-based company.
The oilers significantly reduce horn and face flies, lice and other external parasites.
"It's designed so that it's always ready," Bill added. "The cow at the oiler lets the dose out for the next cow. It's advanced and simple."
The system, Bill and Kathy explained, is very durable, and tough enough to withstand any butting bull. There's also a system specially designed for bison herds.
"Essentially, there are no moving parts to break," Kathy said. "There's a needle valve and when the cattle rub on the ropes, it drops the mineral oil mixture onto the rope. It addressed problems other manufacturers have."
Highway H Cattle Ranch is the only authorized distributor of the Prairie Phoenix station in Missouri.
The other product they offer is the Safety Zone Calf Catchers and Parkhurst round bale unrollers.
"I think we have found what's a good fit for us and the Ozarks," Kathy said.
Philosophy: Bill and Kathy believe in offering only the best available equipment to their customers.
"I like to interact with other people and I like to learn what others are doing, so this interaction with other producers is huge," Bill said. "I ask tons of questions, and they ask questions about what I'm doing and I'm doing things a little different than they are, but we're all in the same business. I won't sell something that won't help another farmer."
"I think that adds to our creditability more than just being a salesperson," Kathy said. "We farm and we use these products."