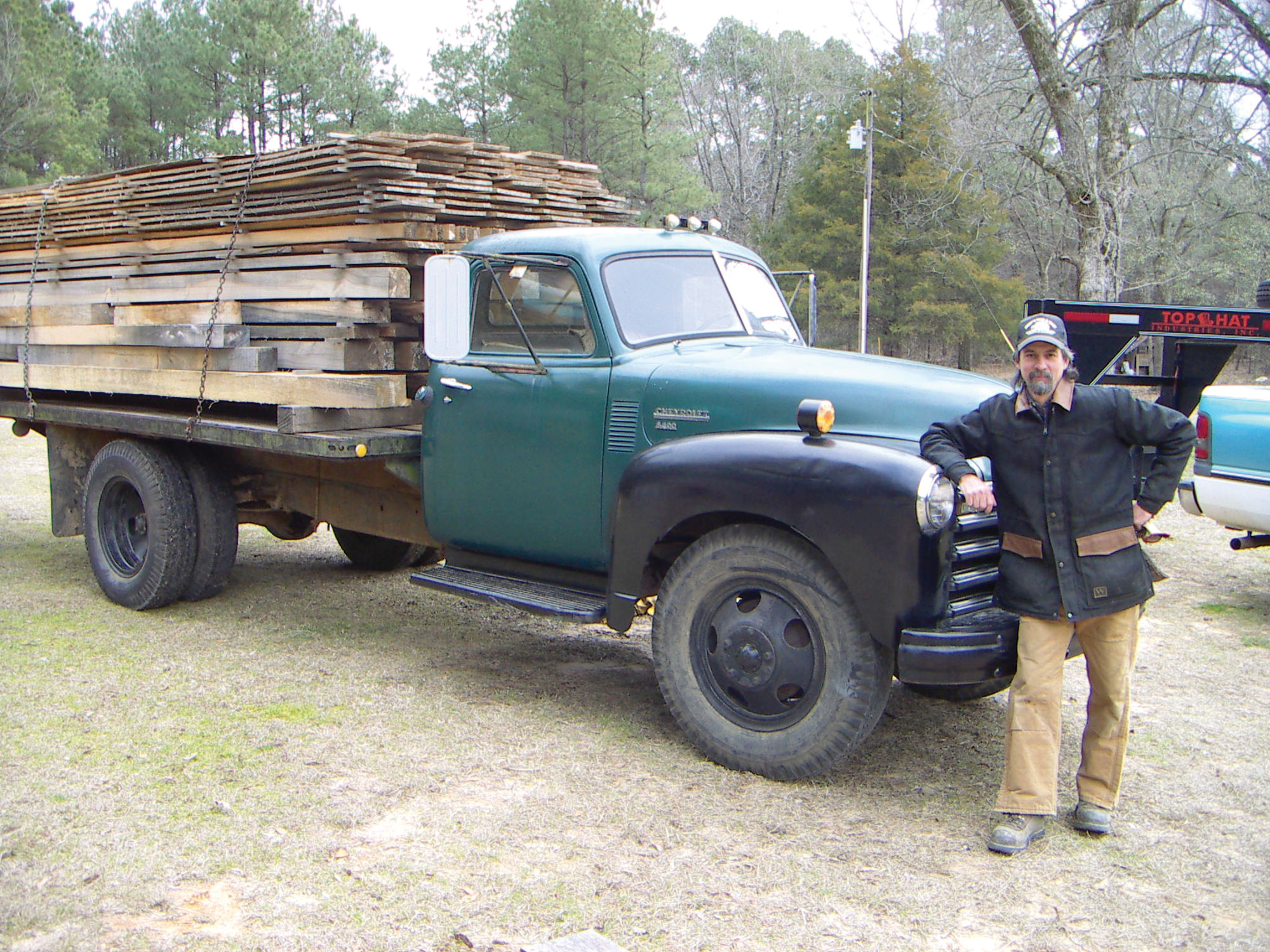 Upon meeting Steve Elliott the first time, the initial visual impression might be of a cowboy from an old western movie set.
The natural question would be which cowboy: Wyatt Earp, Wild Bill Hickock, or any number of well-known sidekicks from the "golden days of westerns." However, don't let the cowboy appearance fool you. He may look like a cowboy, but he loves rock and roll music from the 1960s and 1970s. That is "his kind of music."
He has been fortunate to spend his adult life involved in two things he loves – veterinary medicine and building log cabins.
Born 1954 in Chickasha, Okla., Elliot is a "real son of a preacher man." His dad was a gospel preacher. Steve grew up mostly in Northeast Arkansas and Southeast Missouri. He attended Harding University, where he received his bachelor's in biology in 1976. While in college, Steve worked construction jobs to help with college expenses. Those jobs provided him with experience that would pay off years later. After graduating from Harding University, Steve had a goal of graduate studies in wildlife management. He heard Horace Greely's call to "go west young man," but found out it was very difficult, even impossible to be accepted as a non-resident. So, Steve went back to construction and drove dump trucks in Indiana where his parents were living at the time.
Steve soon found himself back in Searcy, Ark., working for a custom home builder. He had a horse at the time that developed a very badly swollen leg from a snake bite. After nursing his horse for two months, veterinary medicine began to call. As fate had it, Elliott had almost all of the pre-vet requirements with his biology degree. He applied to Kansas State University, and was initially rejected. He was accepted later as an alternate when an opening became available. After graduating vet school in 1985, Elliot worked in Conway and Batesville, Ark. It didn't take him long to see the handwriting on the wall and the desire to open his own veterinarian clinic was strong.
Doing his homework, Steve discovered three counties in Southeast Arkansas had no veterinarian. In 1987, Warren Animal Clinic was started on a shoestring budget, but there was still a desire to build.
"I guess Lincoln Logs as a kid sparked my interest in log cabins," Elliott explained. "I really became interested in log cabins while in college. I would find old standing cabins and wonder, 'how did they do that?' I was more interested in how they did it, than just looking at the primitive building."
The more he studied the more he realized it was pretty simple to build a cabin with a few basic tools.
"If it had been difficult," Steve said. "The pioneers would have found something simpler to build for a quick shelter."
The first cabin was another summer job while in vet school. Elliott built a hunting cabin for a dentist in Searcy, Ark., using cypress sawmilled timbers for the walls. The cabin had half dovetail corners and chinking between the cracks and all the doors and simple windows were made by Steve. Since that initial cabin, he has built the doors, handles and latches for his cabins. The next project was a log kit home Elliott and his wife built.
Professional burnout became noticeable in 2004 and when the opportunity to sell the vet practice presented itself, Steve took it and retired from that profession.
Since that time, he has built three more log cabins, a large timber frame barn in White County, Ark., and numerous other "rustic" projects, including a reconstructed cabin in Green Forrest, Ark., that was originally a Canadian hunting lodge. Elliott's throwback craftsmanship can be found along the Buffalo River where one of his cabins is used as a rental for canoe trip vacationers. His personal cabin in Long Rock is almost completed.
Future construction jobs in the works include a mentoring project with a young man interested in building a cabin in Northwest Arkansas.